Program Structure
Group therapy forms the core of treatment at Endurance. The Clinical Director, a Licensed Clinical Psychologist, supervises all groups. We employ a model of group therapy called Wholeistic Education™ (WED) that has proven extremely effective in engaging and treating even the most challenging adolescents. Both our PHP and IOP programs include group therapy along with a comprehensive psychiatric evaluation, medication management by our board-certified Psychiatric Nurse Practitioner, therapeutic milieu, family therapy, and crisis evaluation. We also offer diagnostic clarification, medication evaluation, and school collaboration as needed. We provide transportation for clients in the Seacoast area to our programs, and parents or caregivers are expected to provide transportation home.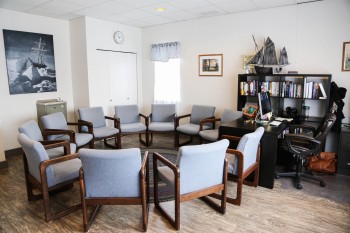 Partial Hospitalization Program (PHP): Weekdays 12:00 – 6:00
The PHP provides an intensive experience for adolescents who are unable to attend school or who require comprehensive treatment to avoid hospitalization or to return to the community following an inpatient stay. In addition to the services listed above, our PHP clients receive daily social, educational, and wellness opportunities to develop goals, strategies for coping, and long-term healthy habits. PHP clients typically attend for an average of 10 consecutive days, based on medical necessity. PHP clients often transition to our IOP upon completion.
Intensive Outpatient Program (IOP): Weekdays 3:00 – 6:00
The IOP is suited for adolescents who are able to attend school or who require three hours of intervention daily. IOP clients typically attend five days per week to start and then step down the frequency of their attendance as clinically appropriate. Program length of stay varies from three to six weeks or more, depending on each client's clinical needs.
For more information about our programs, please see our FAQs page.

Our Treatment Model
Endurance uses an innovative educational and therapeutic model called Wholeistic Education™ (WED). We orient the Endurance experience around WED's five Developmental Goals: Respect, Dignity, Responsibility, Compassion, and Perseverance, and we focus each day of the week on one of these goals. To work toward these goals, everyone at Endurance, clients and staff, commit to following the Behavioral Guidelines. Each day at Endurance is designed to be an inspirational, educational experience, filled with constructive feedback and an opportunity to practice better habits developed in and encouraged by our prosocial educational culture.
In addition to our IOP and PHP programs, Endurance offers other services, including Parenting Group and the WED Program.